Album Review – John Mayer – The Search for Everything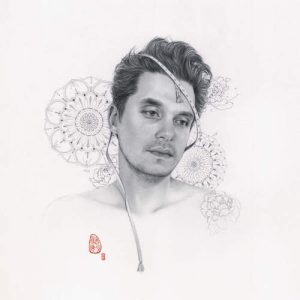 Ok, if you can get past the album art on this one it is a solid album. Regardless of what you think about John Mayer the person, he is undoubtedly one of the guitar greats of this generation. This is a really solid album, although it doesn't have any really solid pop anthems like his previous releases – like Body is a Wonderland, for example.
John Mayer continues to impress as a pop-blues guitarist and I can't think of anyone else on the current scene who has both the talent and commercial success that he has had over an extended period of time.
I'm giving this album 3.5 stars, and have taken a whole star off for that album cover. As an aside, one of the lyrics of 'Love on the Weekend' is seeking a 'serotonin overload' which is a potentially fatal side effect of too much serotonin which includes jerking and twitching, diarrhea, nausea and coma, and who says that Mayer isn't a romantic.