Album Review – Inter Alia – At the Drive In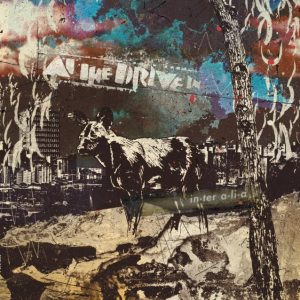 Well, it's been a while before records for At the Drive In, that band of frenetic energy which split into The Mars Volta and Sparta in the early 2000's. It's been 17 years, to be precise, since the release of Relationship of Command, an album which was instrumental in my own guitar playing.
From the first listen, I have to say that this At the Drive In is a little softer and slower than the one that I was acquainted with, but then again, 17 years has made me a little softer and slower as well. But that is totally OK, this isn't a soft album by any means, just softer. Also absent from this album is formative member Jim Ward. Not much has been said about his departure, but it seems that he has moved on and is pursuing other interests outside of music.
If you want that frenetic, distorted guitar tone that was found on Relationship, then you will definitely find it here, as well as the obscure and angry lyrical presentation of Cedric Bixler-Zavala.
Believe it or not At the Drive In will be touring Australia in late 2017, so it will be great to see whether they have kept that same manic live energy that they had in the early 2000's
I'm going to give this album 4 stars. It's a strong showing from the band, but unfortunately I think they suffer from releasing such a brilliant album in Relationship, which makes the expectation on this one very high.