Spotlight – Tokai Japan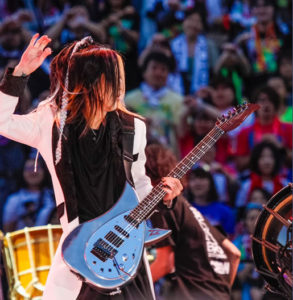 I was lucky enough to get on to a representative, Kosuke Ban,  from Tokai Guitars recently about their brand the guitars that they are currently making. Japan has always been well known for fantastic quality instruments and with them being so close, it is always good to take advantage of this. As an aside, remember that soon all imports (even under $1000) will be hit with an overseas sales tax when buying, so if you are looking at a bigger ticket item like a guitar, make sure that you get in soon!
Almost all of the Tokai models are currently made in Japan except for a few models, including the Traditional series and Tokai Acoustic Guitars, which are currently made in China with oversight by Japanese engineers inspecting before shipping of the final product. Unfortunately the Tokai factory is not open for tours should you be in the the area.
Kosuke notes that around 50 percent of their production capacity is allocated to the international market and distributors around the world, with the other 50 percent staying in Japan. This arrangement is quite typical of Japanese manufacture, as there is a massive demand for Japanese made products in their home country. I have to admit that my Japanese made strat is on par with some of the American made ones that I have played, so there is no doubt that the quality is high and that is what the Japanese consumer is seeking.
There are a few new models on the way from Tokai, in addition to the current ones that they have in more traditional shapes. Including:
Have you ever played a guitar from Tokai, and what were your thoughts and impressions of the brand? Remember if you are looking at buying from Japan, make sure to check out our previous guide.