Donner Pedals Australia
Donner Pedals have properly hit our shores now with their online store at Donner Music. In the past they have definitely been available from a lot of places, however we seemed to be constantly paying the Australia tax. These pedals that people in the States were calling 'budget' were often priced at almost $100.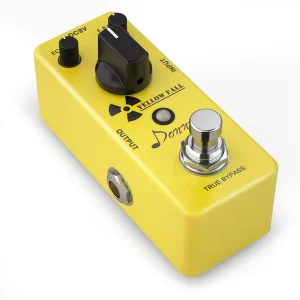 Now, with an Australian warehouse, we are looking at more like $50-70 on each mini-pedal (a few like loopers are more than this) with an exclusive Australian Guitar review discount (at the end of this article).
Donner contacted me recently to become an affiliate and I jumped at the opportunity. I'm not a person who needs the most recent boutique pedal board and I love to experiment with different sounds constantly – besides a Black Russian Big Muff and a Japanese made vintage Boss Chorus my board never stays the same.
Donner have sent me one of their Yellow Fall delays and their Blues Drives to try out, which I will be reviewing in more depth very soon. These mini pedals are solidly made and have taken everything I have thrown at them so far and I look forward to fiddling some more. Both of these pedals have plenty of controls to work the parameters of your output, and I have been especially loving the 'Hot' setting on the Blues Druive.
Donner have also provided Australian Guitar Review readers with a an exclusive 15% off discount on any products that you purchase through their webstore – Just use the code 'AGR' when you purchase through Donner Music.