Boss Katana Review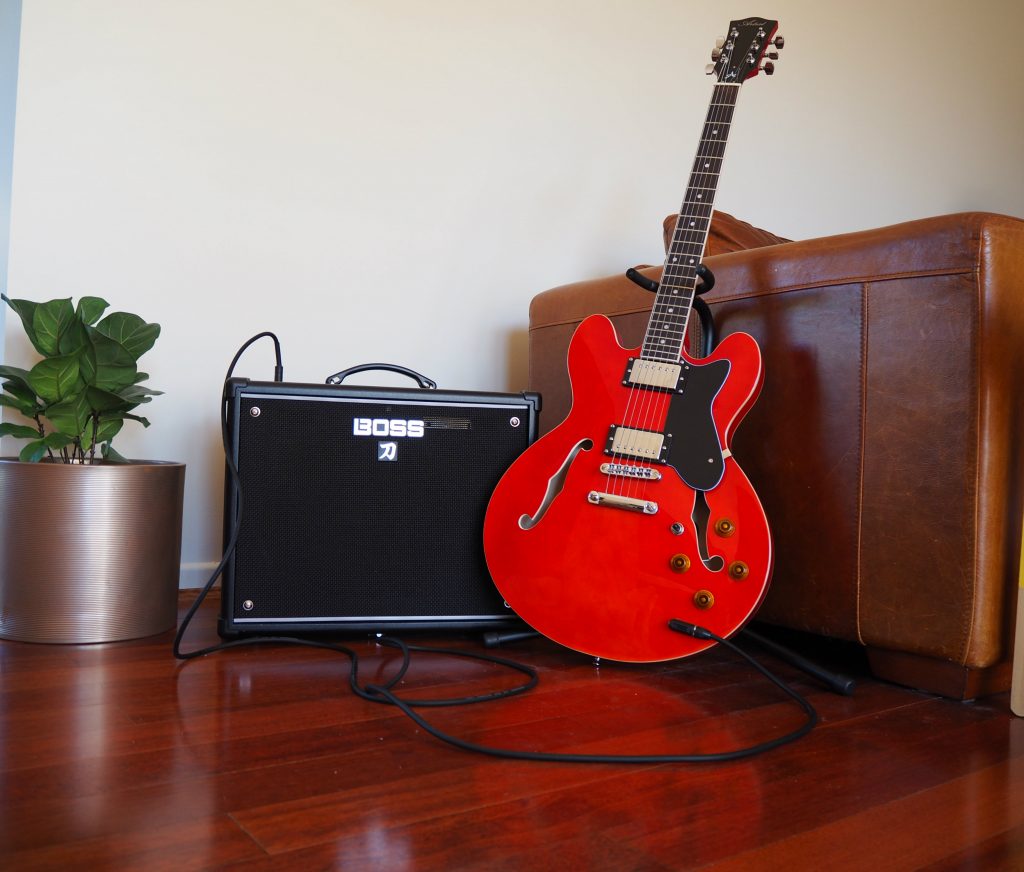 I posted a little while back about the Boss Katana and my initial impressions about it and after spending some time with it, thought that I would make some more comments on how I see this amp.
Overall, this is a great amp (I bought the 50w version, but also hearing a lot of good things about the 100w) and I would highly recommend it to any home player. I don't play live, but I have heard that the the 50 is enough to cut through in a small venue, and that the 100 is very able as well. The .25W setting is awesome for playing quietly at night, with the 25 and 50w settings being more of a 'daytime' setting as far as I am concerned – especially in suburbia.
Tone Studio
When I picked up my Katana I already knew that the Tone Studio software was down. Something had happened since the release and the software had essentially been pulled, which was frustrating. There were a few other options to get around this, like FX Floorboard and a Katana app – but both of these were unauthorised and I wanted to do it the legit way. Luckily, after just a few days the software was updated and re-released for the amp. You must have a Mac or Windows computer (no Chromebook) and also you must make sure that you have a USB-A to USB-B which was super frustrating – it's a standard lead, why don't they come in the box.
Anyway, installing and plugging in was super simple and the range of tones that you can get on the amp is fantastic. You can assign effects to the slots easily and then fiddle around with the parameters. Some of my favourites are the Rat simulation, the Octave fuzz and the Slicer. I find it really easy to work with and as simple as plugging in, changing parameters and hitting Update – a matter of just 2-3 minutes to change things around.
Playing the Katana
I play primarily at the .25w level in the home environment, so pretty low levels although that's not to say that the amp doesn't still have some kick. At full volume on the guitar and half way on the Master it is still easily heard on the street. I have played with both single coils and humbuckers and it sounds great with both, however I have had a few issues dialling in distorted/fuzz tones with the humbuckers as they tend to push a lot into the amp straight up.
Overall, I have really enjoyed playing with this amp and the various effects, but even without the effects it is a genuinely great amp to play around with. I would recommend it for a range of people, but particularly for people who are starting out and want to look at a variety of sounds to utilise and see what they like. In addition to that, Boss have also released a mini version of this amp, which lacks a lot of the effects, but apparently sounds great, so this range is showing more and more versatility for a wide market.
Have you used the Katana series of amplifiers? What are your thoughts on it?
I bought my amp from the great guys at Guitar Brothers in Brisbane – check them out for a range of awesome gear.